US-based hydrogen firm Plug Power will build a 35-tonne-a-day green hydrogen production hub at the port of Antwerp-Bruges, the second largest port in Europe.
The Port of Antwerp-Bruges is also home to the second largest chemical cluster in the world after Houston, according to Plug Power CEO Andy Marsh, which means it needs a lot of hydrogen for chemical processing.

Hundreds of millions of dollars are going into building the plant, and a 30-year deal has been agreed, with Plug Power installing its own electrolyser and liquefaction technology.
The power to fire up the electrolyser will come from the wind farm at the port, and by 2025 the plant should be commissioned to produce up to 12,500 tonnes of liquid and gaseous green hydrogen a year for the European market, Marsh told Maritime Journal.
Plug Power was early to the commercial hydrogen market, having built the first fuel cells for the commercial market and since then deploying more than 60,000 units, most in US warehouses.
"During this time we've learned about the importance of hydrogen," Marsh says, "sourcing it, generating it and building the first green hydrogen network across the US.
"But we have strong relationships and activities in Europe too, for instance a JV with Renault for commercial fuel cell hydrogen EVs on the road. The logistics industry is already a heavy user of fuel cells of hydrogen today, and we need to support that activity."
Hydrogen and shipping
Where hydrogen won't be used is as a fuel for long-haul shipping, Marsh says.
"For the maritime industry and the international transport of hydrogen, the best way to do it is in green ammonia form," he says. "The higher energy density and the ability to leverage more traditional engine technology means that green ammonia is probably the best for long-term transport.
"I don't think pressurised hydrogen works. I don't think that for long-term transport, liquid hydrogen works.
"From our perspective, green ammonia comes from the generation of green hydrogen so it could be converted back – but I don't see from an energy density point of view that pressurised hydrogen has any chance of working.
"Why not green methanol directly into ships? It's sufficient. It's as efficient as oil. The problem with it is that somewhere along the line you're generating CO2."
There could be a potential for using hydrogen in ferries, he says, like in the 'short hops' from Europe to the UK, but it will not be the right solution for long-haul shipping.
"Hydrogen has to be really cold in this form – about 25 degrees kelvin (about -250oC) and you're not going to be able to store it in cryogenic form for long-haul transport."
When it comes to transporting the hydrogen it will likely be done by pipeline, he says, which can be connected to cavern storage, which is the best storage option, he believes.
"Ultimately you can store liquid hydrogen for up to seven days but if you want to store it longer term it's best in caverns. Then to move it around the world, you convert it into green ammonia or methanol."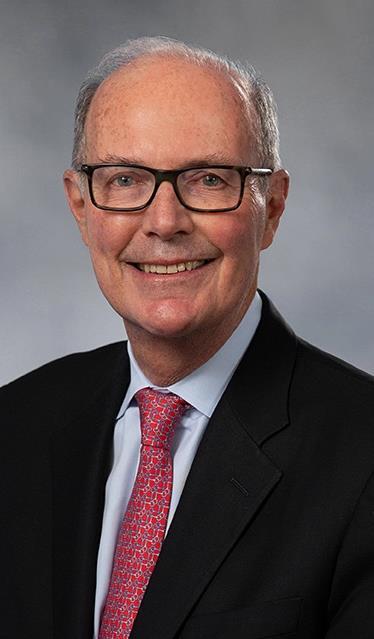 Building the hub
Like most things, this is easier to plan than to actually do.
For the gas to be classified as 'green', the power to electrolyse must be seen to come from green sources – therefore this must be from the offshore wind farm, which must be connected.
"This has to be a minimum of 100MW, but we'll probably go bigger so that we can expand," Marsh says.
"Then you need to get permits for the land, which is easier at a port because it's already industrialised. Then you have to get a substation, design the electrolyser – we have a team of about 150 in the Netherlands coming from the oil and gas industry who are doing that – then you have to think through the water management, how you dry the hydrogen, and so on.
"The electrolyser itself is one of the easy parts, and in this case it will be on land, then once it's gone through the electrolyser process it has to be put in big storage bins. This takes a lot of equipment, which is all now on order."
Marsh won't say how much the entire project is going to cost, other than 'hundreds of millions of dollars', but he is confident the ROI will be worth it and the potential is huge.
Even steel making is starting to be done with green hydrogen, he says, and Plug Power is already selling to customers who use it to make cement, one of the most notorious consumables of coal in manufacture.
"We know what we're doing," says Marsh."We've done more in this industry than anyone else in the world."