Siemens Financial Services is helping Orkney-based Green Marine to grow its business whilst focusing on its sustainability commitments.
Launched in 2012, Green Marine says it is keen to reduce its carbon footprint by working with local companies and wanted to find the ideal financing partner which shared its ambitions.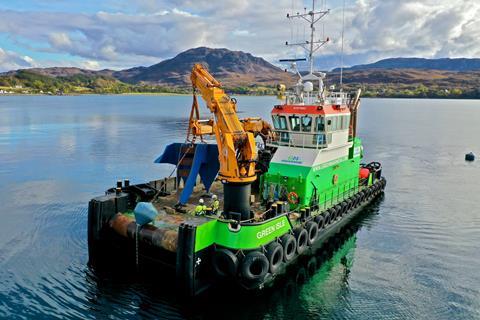 "We've got a long history of working in the marine sector," explained Jason Schofield, managing director at Green Marine. "But with the changing tides we saw a chance to support greener business and have dedicated our efforts to sharing skills and expertise in offshore renewables."
The UK arm of Siemens Financial Services launched its new Marine Service at this year's Seawork, helping companies order newbuilds, buy second hand vessels, refinance existing debt, release equity and invest in new, cleaner technologies.
SFS has tailored a seven-year agreement to refinance the balloon payment owed to another lender plus additional funding so the business could focus on future growth.
The loan was secured against MV Green Isle (a 2015 Damen built workboat) and MV Green Storm (a 2011 Damen built crew transfer vessel). The solution has helped free up cash flow for Green Marine, enabling it to re-invest in other areas of the business.
"We are totally aligned in our aims to make the industry greener and cleaner and we look forward to continuing to foster the Green Marine's already impressive growth," said Andrew Southwood, Siemens Financial Services.