Join the Commercial Marine Hybrid & Electric Propulsion Conference at Seawork!

The conference takes place at Seawork in the morning of Thursday 23 June. Focusing on the Real-World Implementation of Hybrid & Electric Propulsion Solutions, the event will look at case study data and how hybrid technology is helping businesses to reduce fleet emissions.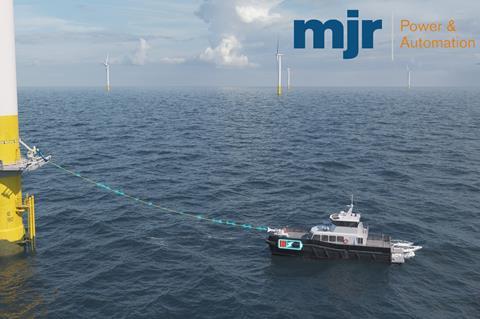 The full-packed programme offers informative presentations from an expert line-up of speakers, and a panel discussion will debate Greening the Fleet – hybrid or full electric? Panel members from ABB, BMT, Port of London Authority, and HST Marine will examine the considerations for selecting power and propulsion technologies for future fleet operations.
Learn about the up-to-the-minute developments from our Keynote Speaker, Toby Mumford from Wight Shipyard, as he provides his insight on the two hybrid 40m high speed passenger ferries currently in build for Uber Boatby Thames Clipper.
Toby will be joined by designers One2Three Naval Architects as well as Sean Collins, CEO of Thames Clipper. The presentation discusses the selection, design and build of hybrid solutions that allow zero tail pipe emissions modes in central London.
The event line-up includes presentations from Chartwell Marine, MIT, Baltic Workboats and Damen, looking at the latest hybrid and electric solutions for sustainable CTV and workboat developments. Hear from Gold Sponsor – Ryan Reilly of MJR Power & Automation - as he provides an overview of the offshore wind on-turbine electrical vessel charging system.
Book now to learn from key industry leaders as they highlight how state-of-the-art hybrid technology is benefiting businesses on the route to net zero. Networking opportunities are available throughout the session for those attending in-person.
To attend this event live at Seawork – book now Commercial Marine Conference - Hybrid & Electric Propulsion - In person (seawork.com)
To attend this event online – book here Commercial Marine Conference - Hybrid & Electric Propulsion - Online (seawork.com)