Italy's Grimaldi Group is adding maritime connections between southern Italy and the island of Sicily with a new Naples-Palermo service for passengers and freight, the company announced.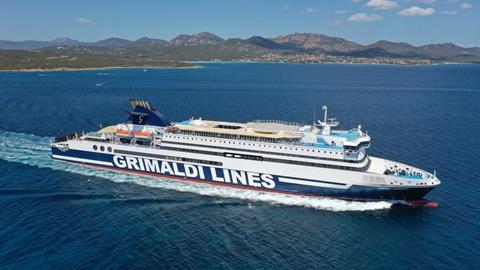 Built in 2002, the Cruise Ausonia was refurbished in 2021 and now has a hull coated with special silicone paint to optimise hydrodynamic efficiency but without contaminating the water.
She has a capacity of 1,820 passengers and 1,920 metres of rolling freight.
"With the new Naples-Palermo ro-pax link we aim, on the one hand, to continue strengthening the territorial continuity between mainland Italy and the Italian major islands; on the other hand, to expand our presence in the port of Naples," said Group Managing Director Emanuele Grimaldi.
"The new connection will represent a fundamental corridor both for passenger flows and for companies that transport freight between Sicily and the rest of Southern Italy."
The new service will run three times a week from the mainland and back again, with a journey time of 10 hours.