Ship passenger numbers have recovered to 80% of pre-Covid levels, reports the Port of Helsinki, in an encouraging sign of traffic rebound.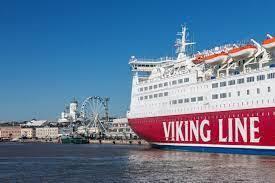 The volume of cargo is also set to break previous records, the port says.
"We have been overjoyed to see so many passengers travelling to Taillinn, Stockholm and Travemünde during the summer season in particular," said port CEO Ville Haapasaari. "The international cruise season, which will end in October, has also been active. Interest in travel is once again on the rise after Covid."
Compared with January-July last year, this year's number of liner traffic passengers in Helsinki is more than 200% up. The busiest route was Helsinki to Taillinn, with 3.5 million passengers in that period.
"The recovery of passenger numbers to pre-Covid levels will most likely take a few more years and depends on how quickly international tourism recovers," said Haapasaari.
Operations are facing challenges because of the world situation having a knock-on effect across most sectors - costs, delays, war - but the development of cargo traffic has remained positive so far, the port says.
"The development of the port's liner traffic and passenger numbers in the remainder of the year will be affected not only by international challenges, but the sale and leasing of ships abroad as well," says the press office. "Viking Line recently sold the M/S Amorella and is currently re-evaluating which ships it will operate on the Helsinki-Stockholm route going forward. Meanwhile Tallink Silja has leased out the Silja Europa, which is expected to return to regular operation in spring 2023.
"A positive development this autumn will be the start of Tallink's new ship MyStar's operation on the Helsinki-Tallin route."