Hook manufacturer Henriksen has been contracted to supply workboat tow hooks to Norwegian geosciences company PGS.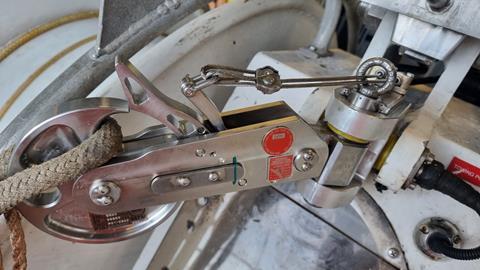 Twenty advanced tow hooks will be used by PGS's fleet of geo-seismic survey support boats, which can be launched from any of the company's six survey ships.
They can tow around 16 streamers behind them, which can be kilometres long and are towed at a steady speed of five knots.
One of PGS's workboats, the Ramform Hyperion, can tow 24 streamers if necessary.
Henriksen says its hooks have a quick-release capability that any crew member can activate, whether they are on deck or in the wheelhouse, in case a tow needs to be released immediately in an ermergency situation.
"During daylight hours and in sea swells up to two metres, the two to three-man crews of the ship's workboats will be engaged in a variety of tasks needed to maintain the streamers' performance," says Henriksen. "This might involve replacing damaged sections or replacing various inline streamer components that are towed along the cable.
"A 150-metre length of replacement streamer, for example, can weigh 450kg and this will impose significant stresses on the workboat while being towed."
Three versions of hook can each tow loads up to six times greater than its designated strength, the firm says.