Netherlands workboat provider Herman Senior has bought the offshore services provider ST Marine Support, the firm has announced.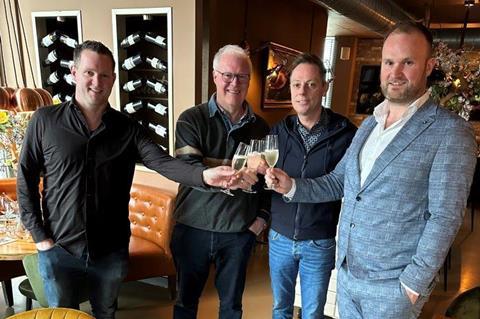 The deal includes all shares of the company, three existing vessels and an upcoming newbuild, a Damen Multi Cat 3313SD.
It builds on the existing fleet of Damen vessels, including six Shoalbusters and the three Multicats Odin, Nero, and Auxilia, which are all fitted with strong cranes and winches, the firm says.
Once the Damen boat is built it means Herman Senior will operate 12 vessels and the firm says its customer base will be expanded to three continents – South America, Europe and Asia – thanks to the four extra workboats.
"The market is currently very favourable for these types of vessels," says Herman Sr. "There's currently a shortage of workboats due to the large amount of projects that pull much of the available assets off the global market. At the same time, the cost of building new ships has skyrocketed, making that an unattractive option."
The acquisition has come into effect retroactively, from January 1.
"The vessels from ST Marine Support are a perfect fit with the Herman Senior fleet," said Herman Sr co-owner Erwin van Dodewaard. "We are confident that this move will help us serve our customers even better with equipment that we already know inside out, making for a seamless transition. Last, and this is a good moment to say this loud and clear, the success of our company is due to our experienced staff, both on board and on shore."