BAE Systems has finished off required maintenance and repairs on one of the UK Navy's frigates, the 'Queen's frigate'.
HMS Lancaster has been sent back to work after a year's upgrading and maintenance by BAE Systems, the multinational arms, security and aerospace giant based in London.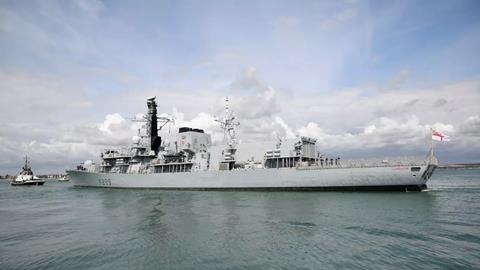 Work on the Royal Navy Type 23 Frigate included the swap-out of two diesel generators at the same time, which BAE says was 'a rare and significant undertaking which was completed ahead of schedule'.
Upgrades were made to the bridge, messes and crew accommodation; new capabilities delivered across communications, navigation and defence systems; and planned maintenance of mechanical systems including valves and propellers, as well as hull maintenance and deck repairs.
"The hard work and expertise of the team throughout these major maintenance and upgrade periods alongside their agile responses to changing requirements and emergent work means HMS Lancaster will leave Portsmouth optimised for any role the Royal Navy should require of her," said Dean Kimber, Head of Asset Management for BAE Systems' Maritime Services business.
HMS Lancaster, which is the sixth so-named ship in the navy's history, will now 'spend a brief period on NATO tasking ahead of future deployments', according to BAE Systems.