Robotic technology and 3D printing will be used to build a Ringer Crane for wind turbine operations.
Production of a 3,000-tonne Ringer Crane has begun at Huisman's production facility in the Czech Republic.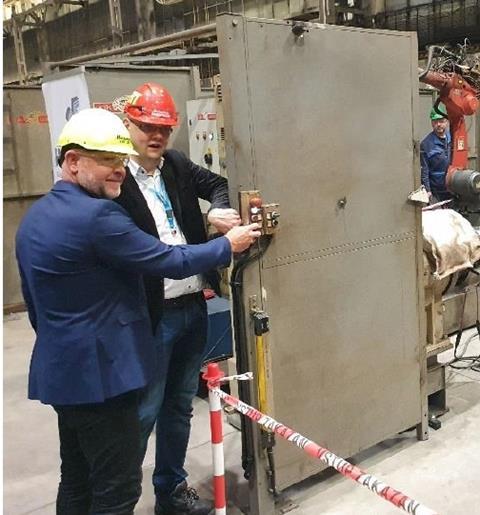 The crane, being built for BMS Heavy Cranes, will be optimised for operations in the wind industry and it will have the capability to lift 1,200 tonnes at heights of up to 225 metres.
"The crane will ready BMS Heavy Cranes for installation of the next generation of wind turbines on and offshore and on floating foundations," says BMS. "The crane is also well suited to operations in other industries."
It is fully electrically driven and scheduled for delivery in the second half of 2023.
The production was begun with the welding of the first parts of S690 steel using Huisman's Wire & Arc Additive Manufacturing robotic technology, which is a specific type of metal 3D printing.
"An important benefit of 3D printing is the significant reduction in delivery time at a cost that competes with forgings and castings, combined with a more consistent level of quality," Denmark-based BMS says.