A third motion compensation pile gripper will be built by civil engineering equipment maker Huisman following an order from offshore energy firm Heerema.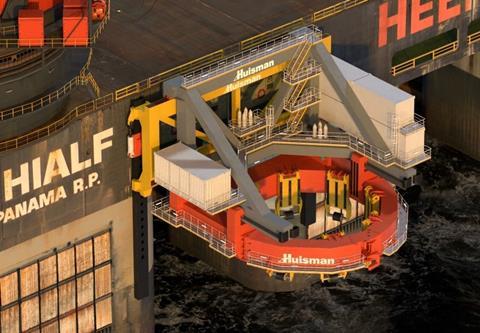 The new gripper will allow installation of wind turbines 12.5 metres in diameter, 115 m in height and 3,200 tonnes in weight.
It has been designed specifically for Heerema's semi-submersible crane vessel (SSCV) Thialf, on the side of which it will be positioned once completed.
Dubbed ''Heerema's workhorse' by Heerema, Thialf has undertaken some impressive projects in her almost 30 years of life.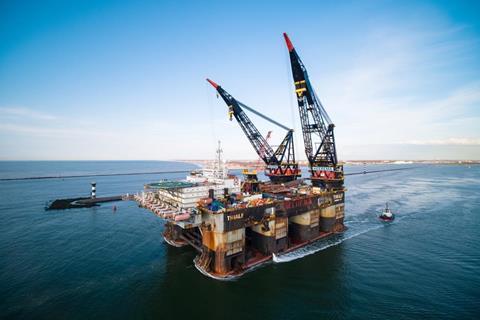 In 2020, eight months of work were completed when seven platform topsides, seven jackets and 22 conductors were removed by reverse installation for ExxonMobil Canada's Sable offshore natural gas facility.
The work involved the removal of 48,000 tonnes of infrastructure, and the company says 99% of that was recycled at the ABLE UK decommissioning yard.
This year, Thialf has been involved in projects in projects in the Baltic Sea, including the Arcadis Ost 1 offshore wind farm.
"Huisman is very honoured to receive this order, for Heerema's first pile gripper," said David Roodenburg, CEO of Huisman. "This is a complex project, the execution of which will draw upon the knowledge and experience of both parties. We are looking forward to collaborating with Heerema to deliver this innovative gripper."