One offshore wind crew transfer operator has benefitted from reduced fuel usage and emissions with catalytic hydrogen technology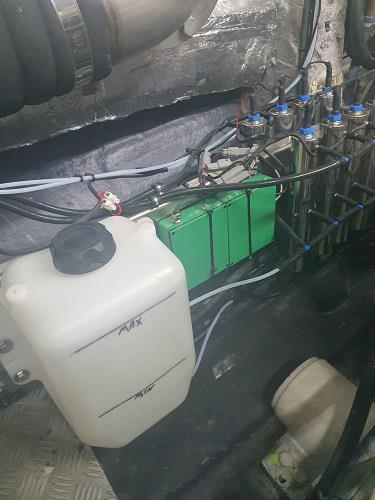 Tidal Transit's offshore wind energy crew transfer vessel Kitty Petra was fitted with the Ecomotus EcoPro catalytic hydrogen system in 2020 and Leo Hambro, commercial director, believes that the reductions in vessel fuel consumption and CO2 and NOx emissions have been tangible.
"We are very excited to have another 'industry first' on the road to decarbonising the marine industry. Ecomotus's intelligent system has shown that it reduces fuel usage and resultant CO2 emissions by 20% while also slicing 67% of our NOx emissions. It is phenomenal and I only wish we had invented it!," he said.
Clever tech
Ecomotus is a UK research and development company and its EcoPro system is designed to inject pure hydrogen into the vessel's engines through the air filter, thereby ensuring a 100% fuel burn in the combustion chamber and a quicker combustion cycle.
Adrian Bartlett from Ecomotus explained that retrofitting the system to Kitty Petra's MAN engines and its Kohler generator has enabled the company to work closely with Tidal Transit helping its skippers to use the data provided by the system to achieve the best balance of vessel performance and fuel economy.
"Using Kitty Petra's wi-fi we can monitor the EcoPro system in real time and, if necessary, adjust it to ensure the efficiency of the vessel's engines."
"A dashboard is also provided to enable vessel owners or fleet managers to monitor the system's operation at any time," he said.
With over 400 CTVs currently operating in the offshore energy marine sector, Mr Hambro has calculated that if each vessel uses approximately 1,500 litres of fuel per day for 250 days per year, a 20% reduction in fuel would save a staggering 30 million litres of diesel (78,000 tonnes of CO2) annually, with over 60% reduction in NOx emissions.
He said: "I believe the Ecomotus system is now ready for mass adoption by the offshore energy crew transfer vessel sector to reduce Scope 1 and Scope 3 emissions and save fuel costs."