Iberdrola will receive a €500 million green loan from Citi and Eksfin for the construction and development of the UK's East Anglia Three offshore windfarm.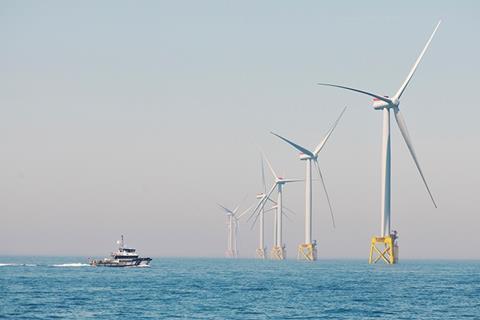 The windfarm will have a capacity of 1,400 megawatts (MW) and supply clean energy to 1.3 million homes when completed.
But the funds will also allow Iberdrola to reinforce its long-term liquidity position at a competitive price and is part of the company's financing strategy, including the issue of green bonds.
Green commitment
Iberdrola already has strong relationships with Norwegian partners and is active in offshore wind development in Norway with its partners TotalEnergies and Norsk Havvind.
It also maintains a strategic alliance with the Norwegian sovereign wealth fund, managed by Norges Bank Investment Management, to co-invest in 1,265 MW of new renewable capacity in Spain (20% wind and 80% solar PV).
The alliance is seeking to expand their plans by an additional 500 MW in the Iberian Peninsula. In turn, the sovereign wealth fund is one of the main shareholders of Iberdrola, holding a stake than 3% for more than seven years.
Iberdrola said it has a firm commitment to sustainability, based on electrification through clean energy.
With this new loan, the company chaired by Ignacio Galán, said it will continue to consolidate its leadership in sustainable financing, with more than €50 billion under active management, of which close to €18.5 billion are related to green bonds, which make it the largest private issuer of this type of debt.
The projects to which Iberdrola allocates sustainable financing are aligned with the United Nations Sustainable Development Goals (SDGs).
Perhaps the most interesting project of late is the 240 MW True North photovoltaic plant in Texas USA, which is being installed to supply green energy to Meta's Facebook data centre.