A turnkey drive and automation solution comprising around 30 variable speed drives is being developed for a renewable energy provider.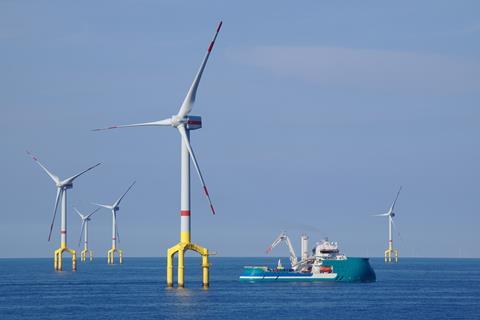 The deal will see ABB Value Provider iconsys provide a suite of drivetrains, PLCs, subsea I/O boxes, subsea motors and gearboxes, as part of a turn-key automation solution for the customer.
It's a project which includes the installation of six ABB ACS880 drives with a total power capacity of 1.2 MW, as a water-cooled drive system using an active front end to ensure low harmonic distortion on a vessel's power supply.
The six main drives are on a common DC link drive configuration. In addition, there are more than 20 additional ACS880 air-cooled drives to control rack and pinion drivetrains.
Turnkey solution
iconsys will also supply e-houses for both the drivetrains and operator control room, providing the customer with a full turnkey solution.
The ABB drive solution was chosen by the customer primarily on the strength of its energy performance, offering maximum efficiency in the smallest footprint, while providing the lowest exhausted heat air. This allows the e-houses' in-built air conditioning system to operate more effectively.
The project, which will be carried out by iconsys, is expected to be completed in 2023.
Founded in 1987, Telford-based iconsys specialises in integrated automation technologies and has been an ABB Value Provider for over 25 years, with extensive experience in AC and DC drive systems.