Arsenio Antonio Dominguez Velasco (Republic of Panama) has been elected as the Secretary-General of the International Maritime Organization (IMO) with effect from 1 January 2024 for an initial term of four years.
The IMO Council voted to appoint Dominguez Velasco during its 129th session, which is meeting from 17 to 21 July 2023. The decision now needs to be approved by the IMO Assembly which meets for its 33rd session from 27 November to 6 December.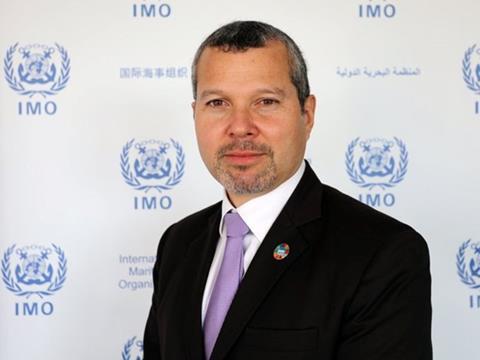 Arsenio Dominguez Velasco has been director of IMO's Marine Environment Division since January 2022. He joined the IMO Secretariat in 2017, first as chief of staff to the Secretary-General, Kitack Lim, before being appointed in 2020 as director of the organisation's administrative division.
Between 2014 and 2017, Dominguez Velasco chaired IMO's Marine Environment Protection Committee (MEPC) and in 2015 he chaired the Technical Committee of the 25th session of the IMO Assembly.
Prior to this, between 2010 and 2014, he chaired the Maritime Security – Piracy and Armed Robbery Working Group under the auspices of the organisation's Maritime Safety Committee.