The International Salvage Union (ISU) has published its annual pollution prevention survey confirming again the importance of salvors not only to the shipping industry but to wider society as a whole.
"In an era of 'zero tolerance' of any pollution, even the smaller cases represent a significant concern." These thoughts of the ISU reflect people's attitudes both within and beyond the shipping industry and its image not only within its own circles but with the wider public.
As shipping safety in general improves it is important to recognise that any accompanying decrease in salvage capability, both in capacity and expertise, would be a recipe for disaster when inevitably, shipowners and insurers face making that urgent phone call asking for help.
Comparison is made with the previous year, but as one major casualty can skew annual statistics, longer term trends have also to be considered. The sheer numbers involved reveal the potential risks, but the focus will be on images of pollutants released into the environment rather than potential pollutants successfully contained within the vessel thanks to prompt salvage services.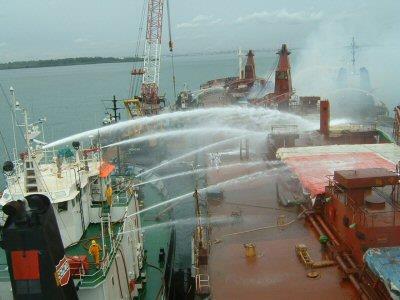 ISU has published its 2022 pollution survey
Headline figures reveal that in 2022 (2021 figures in brackets) ISU members provided 186 services (226) carrying 2,605,072 million tonnes of potentially polluting cargo (2,595,216 million tonnes). The tonnes equivalent figure for containers is based on the nominal 15 tonnes per TEU and for 2022 stood at 747,270 tonnes or 49,818 TEU at nominal 15 tonnes/TEU compared with 1,559,025 tonnes and 103,935 nominal TEU in 2021.
While ISU acknowledges that the figures for containers in 2022 are lower than the previous year it is put into perspective when compared to the figure for crude oil of 140,900 tonnes (103,408 tonnes) indicating the scale of cargo being transported globally in containers.
Another factor, and an indication of the challenges salvage contractors face, is when considering where they are contracted to attend a casualty involving a ship carrying crude oil, refined oil products or chemicals. All involved will have a reasonably accurate picture of both the type and quantity of cargo contained therein. It is different however with ships loaded with boxes, the largest of which now have capacity for more than 24,000 20ft containers.
Cargo's unknown contents
The master of such a ship commented once on social media that when he looks out of his bridge windows he has no real idea of what is inside the vast acreage of boxes in front of him, the crew's accommodation sandwiched between deck cargo 10 containers high and 25 rows across, containing anything from bulk raw materials to completed products ready for the shelves and everything in between.
Problems for salvors with ship casualties include establishing the contents of containers, which can take time, along with identifying mis-declared contents, as ISU President Captain Nicholas Sloane says: "Boxes stuffed with harmful and dangerous goods including plastic pellets (nurdles) represent one of the biggest threats to the marine environment. They are potentially very damaging and, with the added issue of misdeclaration of contents, dangerous to deal with."
Bulk cargoes increased significantly in 2022 at 1,235,741 tonnes compared to 424,719 in 2021. The category includes products such as coal, scrap steel, grains, soya and cement. Some bulk cargoes are not classed as potential pollutants and ISU members provided services to bulkers carrying 113,926 tonnes of non-hazardous dry bulk, mainly metal ores.
As ships get larger so do their bunker capacity; indeed, many ships carry more fuel than smaller products tankers do as actual cargo, themselves viewed as potential pollution sources of note and ISU members reported 11 cases of vessels carrying more 2,000 tonnes of bunkers, total quantity being 108,112 tonnes.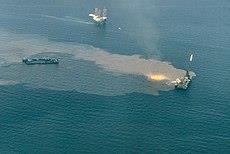 Breaking down the 186 services in 2022, 12 were wreck removal/marine services contracts; 16 Lloyd's Open Forms; 38 towage contracts; four Japanese forms; four lump sum; five day rate contracts; 84 other contracts (including commercial terms and common law salvage) and 23 Turkish Forms.
Pressing the case for a properly funded and professionally manned salvage industry, Captain Sloane added: "We are all now so much more aware of and careful about the environment. But we all need shipping, and incidents like the Suez Canal blockage demonstrated that reliance. The shipping and insurance industries recognise their responsibilities and the importance of maintaining their 'licence to operate' and the availability of emergency response services is a critical part of meeting those responsibilities."