A deal to merge French firms iXblue with ECA Group was finalised at the end of the SeaTech expo in Brest last week.
iXblue has joined the ECA Group under Group Gorgé's umbrella, which means the companies now have a 1,500 workforce and should turn over €250 a year.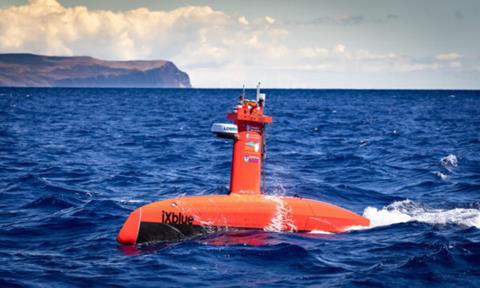 The firm now has a portfolio of technologies in the robotics, maritime, navigation, aerospace and photonics sectors, and can provide components and complex systems to support critical missions in severe environments.
"Both our companies share a common DNA centered around innovation and entrepreneurship," said Fabien Napolitano, president & CEO of iXblue. "This acquisition puts iXblue and ECA Group under the same roof and will enable us to create new synergies and strengthen our capacity to invest in research and development to offer solutions that are always at the cutting edge of technology."
iXblue maritime operations won't be changed by this acquisition, and the service to our customers will remain the same, said global communications manager Marion Seyve.
"The only changes will be that we'll be able to provide a more comprehensive portfolio of products and solutions and that we'll create new synergies with ECA Group teams to develop our R&D capabilities and develop more cutting-edge technologies for our customers," she said.