Three submarine rescue exercises were carried out in the first quarter of 2022, JFD has said.
James Fisher has supported three international submarine exercises in the first quarter of this year, the company has revealed. One of the exercises took place in Australia, the other two in the UK.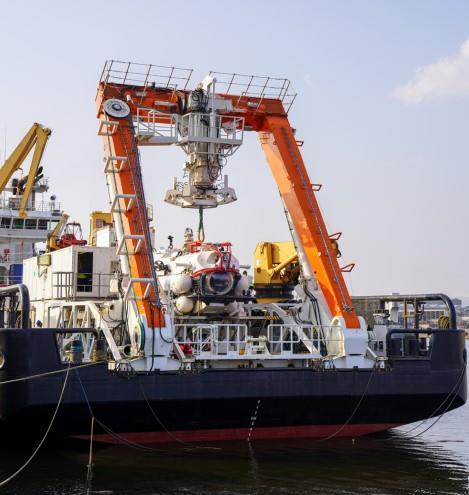 "It has been an exciting and operationally busy start to the year for JFD, with three consecutive submarine exercises taking place across the world," said Ben Wright, Head of Capability, Submarine Escape and Rescue.
"Not only that, but JFD achieved some significant operational milestones for our customers, including beating timed mobilisation targets in Australia."
In February, JFD's third Deep Search and Rescue Vehicle (DSRV) was trialled with a dock dip in Glasgow, harbour acceptance trials in Fort William, Scotland, and factory acceptance tests.
In March, a teacm of submarine rescue operators carried out a seaborne operational training exercise in Australia on board Mothership MV Stoker.
In this exercise, rescue assets mobilised included an ROV system, LR5 SRV certification drive and hyperbaric training with Royal Australian Navy Medics.
"The mobilisation time was achieved in 57 hours, this compared with the standard 72 hours is a significant achievement and testament to the experience and dedication of the JFD team," said the firm.
At the end of March, the full NATO Submarine Rescue System was deployed by JFD to SD Northern River to undertake exercises off the west coast of Scotland.
"JFD is continually striving to improve global submarine rescue and our practical and global experience, reinforced through regular exercises, enables us to lead the way within this specialist and critical area," says JFD, whcih provides its submarine rescue systems to 33 navies worldwide.
"In the event of a Distressed Submarine, any delays to a rescue operation can have catastrophic consequences, so it is vital that regular Submarine Rescue System and Submarine Rescue Vehicle exercises take place," says Wright. "This enables equipment to be proven and personnel familiarised, giving the best possible chance of an efficient rescue operation should a real-life incident occur."