Lisa Edvardsen Haugan has stepped into the role of president at Kongsberg Maritime, the largest business area of Kongsberg.
Edvardsen Haugan replaces Egil Haugsdal, who will take on a new management role in the group that has yet to be announced, said CEO of Kongsberg Gruppen, Geir Håøy.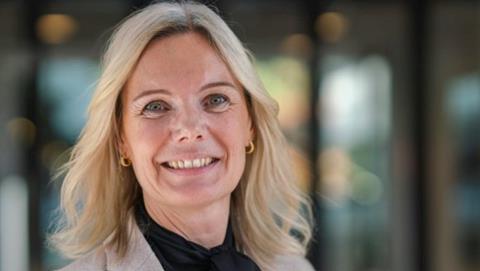 She has worked for Kongsberg Group in both the defence and civil arenas and currently heads up Deck Machinery & Motion Control at Kongsberg Maritime. She has also worked on the integration and restructure of the Commercial Marine business area that was bought from Rolls-Royce in 2019.
"I am confident that with her long industrial experience she is the right person to further develop the global maritime leadership position we have," said Håøy. "We have a big task and responsibility to continue developing new, green technology for the ocean economy."
Kongsberg Maritime has boomed in recent years, with more than 7,000 employees in 32 countries today.
"I am humbled by the societal mission Kongsberg Gruppen has as a world-leading maritime company," said Edvardsen Haugan. "Our employees enable operations at the bottom of the sea, in arctic waters, in the busiest ports and under the harshest weather conditions."
She officially takes over the helm in November.