Seafarer charity and General Lighthouse Authority Captain Ian McNaught has announced his retirement after 11 years.
Captain McNaught will step down as deputy master of Trinity House, the London-based charity that looks after shipping and seafarer education and welfare as well as offering an aids to navigation service for mariners.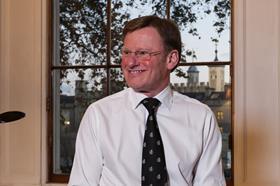 He has announced a long retirement, with no intention of retiring until December 2023.
The charity says that since he assumed office in 2011, he has overseen a period of steady growth that has brought other general lighthouse authorities together.
He was made Commander of the Royal Victorian Order in 2019 in recognition of this service.
"It has been good to represent this organisation across maritime and Government sectors, and I am pleased that our stakeholders see what we do: a friendly, forward-looking and highly competent workforce with a critical stake in our nation's wellbeing," he said. "I look forward to meeting the person who will take up that mantle."