Mackay Marine, has expanded its worldwide marine electronics presence in the United Kingdom following its acquisition of Kilo Marine Electronics.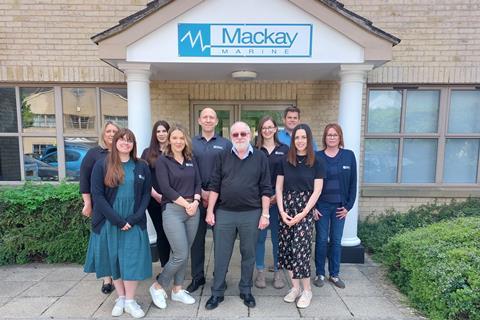 Kilo, now renamed as Mackay Marine UK Ltd, is based in London, with service stations throughout the UK.
"Shipping customers have long encouraged Mackay to provide comprehensive Comm & Nav products and services in England, Wales, and Scotland," said Nick Pope, MD of Mackay Marine Europe.
"Mackay has collaborated with Kilo Marine for years and was always impressed with their expertise, success in problem-solving, and attitude of pleasing customers. Kilo Marine thus provides a solid foundation on which Mackay can build a full range of customer solutions."
Business move
Kilo in fact joined Mackay one year ago in March 2022. But the terms of the agreement included a gradual shift to the Mackay brand, allowing customers and staff to acclimate to the changes. The result was that the company has fully retained and added employees, customers and industry-leading vendors to its repertoire.
Being part of Mackay has given Kilo access to many resources that will help it increase its capabilities and market presence, whilst retaining its regional customer-focus which has been carefully cultivated over the last 18 years.
Through the acquisition, Mackay and Kilo have enlarged their UK footprint adding service stations in Liverpool and Teesport, to Kilo's existing depots in Edinburgh, Glasgow, London, and Southampton/Portsmouth, with more on the horizon.
It has also allowed Mackay to serve our European and global customers with a broader regional footprint, comprehensive bridge electronics and service offerings for a broader range of commercial, offshore and coastal vessels.
Having been in business as Mackay for over 135 years, it has 4,000 customers worldwide with locations in 58 major ports.
Mackay Marine will be at booth E35 at Seawork International.