Maritime Developments (MDL) has delivered two fully electric back-deck systems destined for offshore flex-lay operations in Brazil.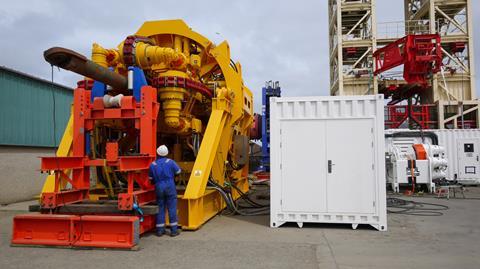 The 85-tonne 4-track tensioner and 48.5-tonne deck winch were bespokely designed by MDL in-house, to complement the client's installation spread.
"In a changing industry, we're proud to be leading the way in sustainable and innovative back-deck technology – the result of our client-driven mindset," said Andrew Blaquiere, managing director at MDL.
"We were early adopters of an in-house electrical department among our peers, which gives me the confidence to say we are experts in this space when it comes to efficient and – most importantly – safe lay or retrieval operations."
Specialist systems
For the tensioner, MDL's patented TTS-4/140 Series Tensioner design was used, where the track configuration allows for a single quadrant to open for product acceptance or abandonment, offering 900mm of clearance.
Since the patented design was unique to MDL's 50-tonne unit, this system had to be re-engineered to enable the lifting of the much heavier top track.
The new system features a 5m track contact length and 305-tonne squeeze per track. Like any MDL TTS tensioner, it also features the Failsafe Grip System ensuring constant hold of the product in the event of a critical failure.
The tensioner was supplied with entry and exit rollers to facilitate the product's movement into the firing line.
The 48.5Te winch concept was also based on MDL's previous Lloyd's-approved designs and features variable speed control and automatic stop before drum emptying. The unit was modified to operate vertically on the client's A-frame with a reaving system which allowed the winch to work with a hook limit of 85Te to match tensioner capacity.
Between 2012 and 2015, MDL delivered 40 electric winches of various sizes, alongside 4x electric tensioners, for pipelay vessels also operating offshore Brazil.
To date, MDL has delivered over 50 specialist electric systems, including 44 winches, 800-tonne reel drive system and eight tensioners, which have been deployed across different energy markets globally.