MBK Marine Industries has added a Marine Travelift 200CII boat hoist to its operations as part of its ambitious plan to build a new shipyard at Abu Dhabi.
A 2,000 tonne floating dry dock, 150m jetty and the development of 87,000 m2 are due to be completed in the next few weeks, as well as a bay for operating the boat hoist, the company says.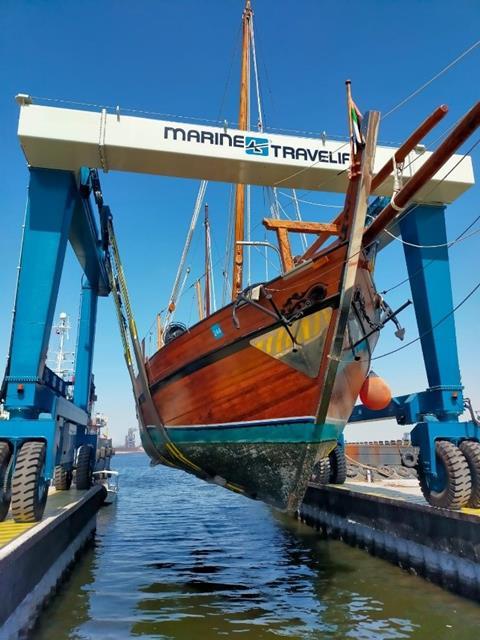 "Services at this facility will include the building of commercial vessels, the repair, maintenance and modification of ships, the construction of drilling platforms, and onshore and offshore oil and gas fields and facilities services," the firm says.
Marine Travelift, based in Wisconsin, US, commissioned the hoist on schedule along with training for operation and maintenance, says MBK.
The company has in recent years delivered its product to shipyards in the US, New Zealand and the UK.
All of its boat handling equipment includes remote diagnostics, which allows marinas to use Bluetooth machine data and thus enables remote factory assistance.
MBK Marine Industries is wholly owned by H. H. Sheikh Mohammed Bin Khalifa Bin Zayed Al Nahyan.