Manor Renewable Energy will add another four vessels to its growing fleet of offshore support vessels operating around the UK, rest of Europe and Asia.
The four vessels will be supplied by two different shipyards - the first two boats, designed by Chartwell Marine, will be fabricated by Manor Marine, in Dorset; the second pair will be built by Strategic Marine in Singapore.
Chartwell is supplying its Hybrid Chartwell Ambitious class design, which is part of its offshore support vessel range.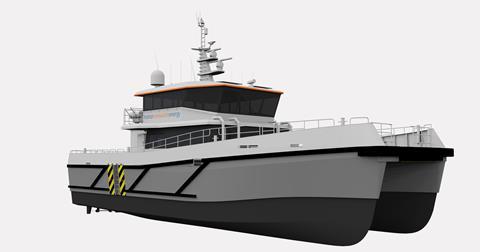 Both vessels will be 25.2m aluminium catamarans featuring hybrid propulsion systems, twin marine diesel engines, electric motors, batteries and fixed pitch propellers. They will house 24 personnel plus three or four crew.
"As we are seeing increasing demand for our services, we are implementing a strong growth strategy," said MRE Managing Director Billy Hamilton. "Working with Manor Marine to complement our existing fleet with two new Hybrid Chartwell Ambitious vessels is the first step."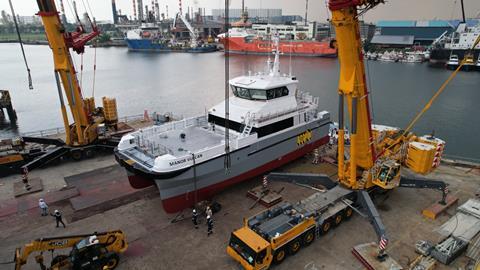 A second step is the order for a further two vessels from Strategic Marine in Singapore.
Manor Victor and Manor Vulcan are both BMT-designed 27m aluminium catamarans powered by two Caterpillar C32 1450hp marine engines.
They each have a fuel capacity of 35,000 litres and can safely transfer crew in wave heights of 1.75m, the company says, adding that the vessel's engine and propulsion system design means they can be made hybrid compliant on request. Thirty crew can be transferred at a time.
"Over the past year, MRE has been chartering similar vessels that have performed very well on our projects," said Fleet Manager Michael James. "As our yard in Portland is already full with new builds for MRE, we felt it was the right time to add these vessels to our fleet."
The vessels should be ready for charter this August, MRE says.