Paul Atkins has been appointed general manager of St Katharine's Docks, London's largest marina.
It was one of the busiest ports in the UK, famous for handling luxury commodities such as spices, perfumes, sugar and tea, and also the only major London project designed by the famous civil engineer Thomas Telford.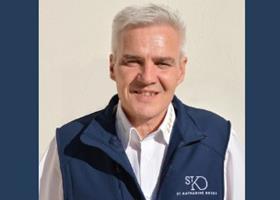 Atkins joins St Katharine's from MDL's Ocean Village in Southampton, where he has been marina manager for 18 years.
"It is a fabulous marina in such a prestigious location, I'm delighted to be joining the hard-working team here at St Katharine Docks Marina," he said.