One of the main obstacles to building enough offshore wind capacity in Europe to satisfy government targets is the lack of vessels needed to install them – so a new partnership aiming to produce an entire fleet should inspire industry.
Manufacturing giants Cadeler and Eneti have announced they are merging to form a 'business combination agreement' that aims to build the next generation of wind turbine installation and foundation vessels.
Cadeler CEO Mikkel Gleerup says the new vessels will be 'certainly different' and future proof against the growing size of wind turbines.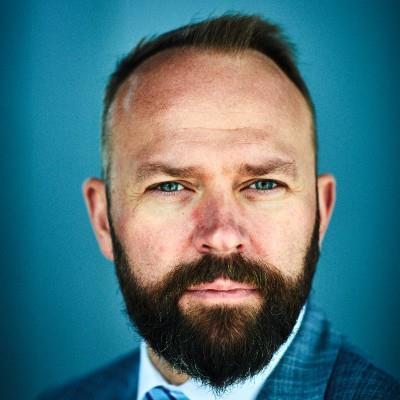 Talking to Maritime Journal, he said the offshore wind industry was only just beginning.
"We have not seen how big the growth will become," he said. "I think by 2035 the real growth will be bigger than what we see now, and that's why we need to further speed up. We want to continue to service our clients in the best possible way and that is being able to fully deliver by 2026.
"The new assets will certainly be different because they will be built for a different kind of installation. There is high demand from our clients already, we need to go down one path at a time and continue to see what the demand is."
At the recent Nor-Shipping conference and exhibition in Oslo, panellists at the first Offshore Wind conference to be held there expressed concerns that the sheer size of new turbines was making new vessels obsolete even before they were built.
Stuart Fitzgerald, CEO of Seaway7, said: "Every installation is complicated, every one is different. One of the challenges is that the foundations are getting bigger and bigger and bigger. There is a new, complicated problem on every single project.
"If someone gave me $500 million tomorrow, I wouldn't know what to build with it."
Gleerup disagrees, saying that bigger turbines are factored in during the design of the installation vessels.
"I think that the turbines have grown but the fundamentals are not significantly different," he said. "The height of the turbines is changing but that is something that's been considered in these new assets so that we can continue to service the industry. We have been able to do that for the past 12 years so I don't see it as a problem."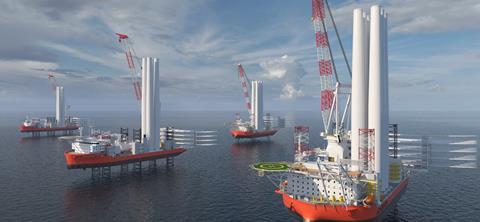 Between them Cadeler and Eneti already operate four vessels and they have laid out plans to build another six with delivery by 2026.
"The combined group will upon delivery offer its customers a fleet consisting of 10 modern, capable, and complementary vessels," a statement said. "The effective operational homogeneity of the fleet will allow for substitution opportunities and increased vessel utilization.
"Today Cadeler owns and operates two Wind Turbine Installation Vessels (WTIVs). Additionally, two newbuild X class WTIVs with deliveries scheduled for Q3/2024 and Q2/2025, and two F-class Wind Foundation Installation Vessel newbuilds (WFIVs) with deliveries scheduled for Q4/2025 and Q3/2026.
"Eneti owns and operates two WTIVs today and has two new generation WTIV newbuilds with deliveries scheduled for Q4/2024 and Q2/2025. Three non-core NG 2500X vessels currently owned by Eneti are considered for divestment before or after the completion of the combination.
"The flexibility and size of the combined fleet will bring numerous possibilities to increase efficiency in the market."
The arrangement will 'create the preferred partner for the offshore wind industry' with a strengthened value proposition to customers, the firms say – with a stock-for-stock exchange offer to be made to all Eneti shareholders in a move agreed unanimously by the boards of both companies.
The new company will be named Cadeler and shares will be listed on the New York Stock Exchange as well as its current listing on the Oslo Stock Exchange for an overall value of more than €1.2 billion.