The European Commercial Marine Awards (ECMAs) are to be presented at Seawork on 21 June 2022 in Southampton, UK, recognising the depth of excellence and achievements of those working in the commercial marine industry.
Nominations are now open for the following six categories - Marine Civils Best Project Award, Maritime Professional of the Year Award, Young Person's Development Award, Maritime Sustainability Award, Green Technology Award and Lifetime Achievement Award.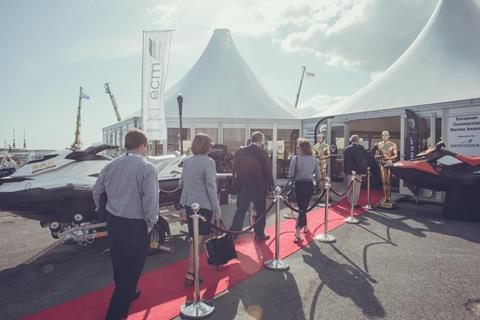 Anyone who exhibits or works for a Seawork or Marine Civils exhibitor can be nominated, and the winner will be decided by a panel of judges, including the esteemed editor of Maritime Journal.
Each winner will receive coverage via the Seawork, Marine Civils and Maritime Journal channels - sent directly to 37,600 magazine readers, online to 29,000 web visitors and via eNews to 41,800 Maritime Journal recipients, 4,600 Marine Civils and over 40,000 Seawork subscribers.
Nominations can be made at the Seawork website. Anyone interested in also entering the Innovations Showcase Category Awards should contact the team at awards@seawork.com.