North and Standard Club have received formal approval to finalise their merger and establish NorthStandard as one of the world's largest providers of mutual maritime cover.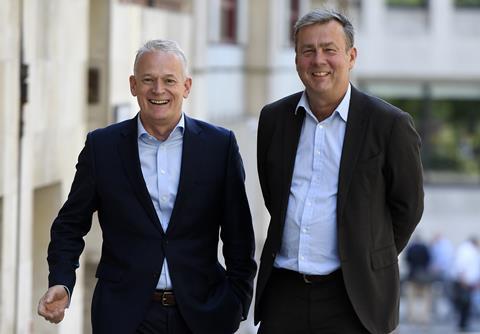 The merger, which is set to take place on 20 February 2023, will consolidate over 300 years of combined P&I heritage and annual premiums of approximately US$750 million.
"With the formal merger date rapidly approaching, both clubs stand on the cusp of a fantastic opportunity through the formation of NorthStandard," said Jeremy Grose, CEO, Standard Club.
"Thanks to its scale, the organisation will represent a significant new force in marine insurance, delivering the resilience members need from their P&I partner to meet the challenges and seize the opportunities of a rapidly changing shipping world."
Insurance superpower
NorthStandard will be led by Grose, together with Paul Jennings, CEO at North.
For the 2023/24 Policy Year, members of Standard Club and North will renew into their existing insurance entities, with 2023/24 certificates and documentation retaining current Standard Club and North branding.
However, members of both clubs will become corporate members of NorthStandard on 20 February 2023 and have a common NorthStandard policy from 20 February 2024.
"We have been laying the foundations for this service and support to help ensure that NorthStandard delivers greater value, certainty, choice, responsiveness and flexibility, as well as easier access to our unrivalled expertise," said Jennings.
Among the many strategic and operational benefits, the merger brings for both North and Standard Club, is an expanded pool of talent.
Jennings said the merger will support the recruitment and retention of the most talented individuals, helping the company deliver the highest levels of service, drive innovation and identify new opportunities for diversification.