Norway has committed to making its entire fleet of vessels – from small boats to commercial ships – carbon neutral by 2050.
Speaking at the recent SeaTech 2022 exhibition and conference in France, Johann Johan Hammerstrøm, first secretary at the Norwegian Embassy in Paris, told delegates that already in place was a law allowing only zero-emissions vessels on its fjords as early as 2026.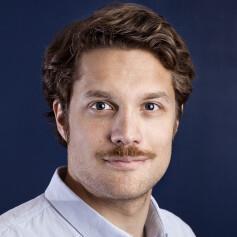 "Norway has the world's fifth largest commercial fleet, the second largest offshore fleet, the second biggest oil and gas fleet and seven per cent of the world fleet," he said. "But we consider ourselves as a front runner, a pioneering country in terms of implementing projects such as the world's first fully electric ferry in 2015.
"We have 103 private companies involved in the initiative, as well as green ports and 70 electric or hybrid ferries in circulation today."
Hydrogen was one of the key fuels that Norway was focusing on, he said, which would be used for short or medium-distance ships.
"We will be launching a hydrogen ferry later this year," he said.