A new joint venture of two Norwegian maritime companies will focus on offshore support for Canada and the North Sea, the new firm has announced.
Bourbon Horizon AS, a JV between Bourbon Maritime and Horizon Maritime, offers a range of services with its base fleet of seven offshore support vessels, which include five Platform Supply Vessels, an Anchor Handling Tug Supply vessel and a Multipurpose Supply Vessel.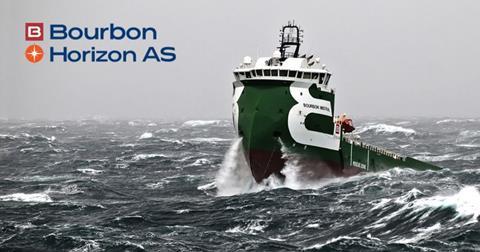 Bourbon has brought its fleet of ROVs to the deal, and the company will offer subsea and marine logistical support in offshore wind and oil and gas installations.
"Entering this strategic partnership with Horizon Maritime represents a tremendous opportunity to strengthen our current position in the North Sea markets," said Rodolphe Bouchet, Bourbon Marine & Logistics CEO. "The Bourbon Horizon AS JV will also support the consolidation of the OSV sector in harsh environments, while achieving substantial economies of scale, to allow the creation of a diversified and particularly competitive offering."
"I'm excited to join my colleagues in this joint venture. Bourbon Horizon AS will combine our expertise in challenging offshore environments, focused on delivering modern equipment, experienced personnel, innovative solutions, and exceptional value in support of offshore oil & gas and renewable projects," said Cliff Gaetz, Bourbon Horizon MD.
Supporting documents
Click link to download and view these files
Other, FileSizeText 10.31 kb