A spokeswoman from the UK Royal Navy has refused to give any details in response to reports in national newspapers that ferry passengers spotted a nuclear submarine in UK waters.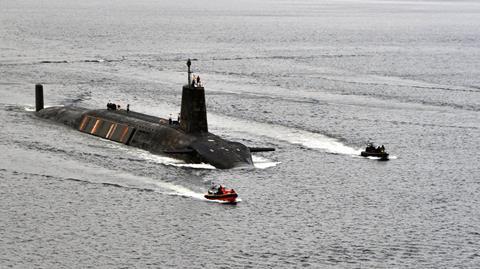 Passengers on the MV Loch Seaforth ferry, owned by CalMac, spotted the sub while they were looking for whales and dolphins in the far north of Scotland, on route from Ullapool to Stonrnoway in the Outer Hebrides, according to the Scottish Sun newspaper.
The paper quoted them as saying they suddenly saw a big black sumbarine on the surface of the water, which stayed there 'for quite a while'.
The newspaper also speculates that the vessel may have been a Vanguard-class, which carries Britain's nuclear deterrent. All four of the Navy's deterrent vessels - Vanguard, Victorious, Vigilant and Vengeance - are based at the Clyde Naval Base, in the area.
They are each armed with Trident 2 D5 nucelar missiles and are steam powered.
"In the interests of security, we do not routinely comment on submarine operations," the Royal Navy spokesperson told Maritime Journal.
Ferry owner CalMac also refused to comment.