One crew member has been killed and several hurt in a massive ongoing cargo ship fire in the North Sea off the coast of the Netherlands.
All 23 crew have been removed from the vessel by helicopter and lifeboat and taken to hospitals, the Dutch coastguard said in one of a string of Tweets on which it is updating an ongoing situation.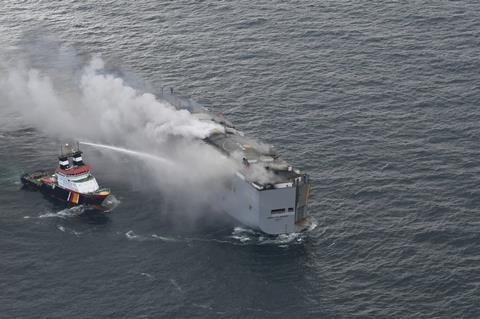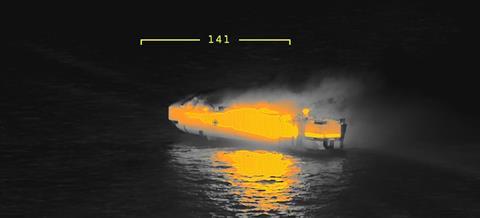 The 18,500 tonne Fremantle Highway, which had set sail from the German port of Bremerhaven for Egypt's Port Said, was carrying 3,000 vehicles, reports said.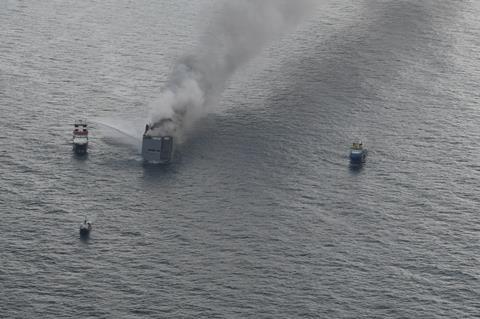 Citing a Dutch coastguard official, Reuters said that although only 25 of the cars on board were electric vehicles, it was one of them that caught fire.
The crew attempted but failed to put out the fire, which started at around midnight but at the time of writing is still not out.
Shipping company Noordgat has sent its salvage vessel Hunter to keep the ship under control and out of a busy shipping lane, the coastguard tweeted.
"Several parties, including salvage companies SMIT Salvage and Multraship and Rijkswaterstaat, are currently looking at the best possible way to limit the damage as much as possible," a later Tweet said.
"The Guardian and Nordic are trying to cool the sides of the ship with fire extinguishing systems. The Nordic will soon be replaced by the Fairplay 30."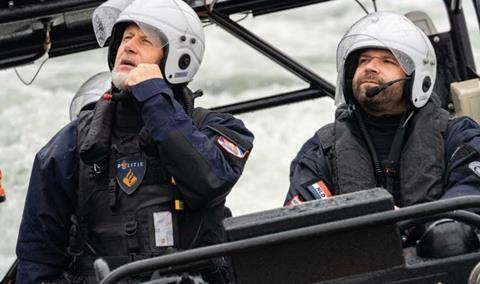 As Maritime Journal was sending out its newsletter, the coastguard tweeted: "The situation with the ship remains the same. A salvage company has brought specialists to the tug Guardian. This is for investigating possibilities to establish a tow connection. The current connection to the tug Hunter is an emergency connection to keep the ship in place. This cannot be used to tow the ship."
In March, 4,000 top-end cars were lost to the ocean with the Felicity Ace caught fire in the Atlantic Ocean.
On that occasion there was no loss of life.