OXE Marine has appointed Paul Frick as CEO, the company has announced.
Frick has been CFO with the company since 2019 and head of Commercial Operations since 2022.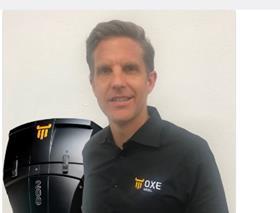 He replaces Anders Berg, who resigned but will stay on during a transition period.
"We are very pleased with the appointment of Paul Frick as the new CEO of OXE Marine," said board chairman Jonas Wikström. "In his role as CFO he has done a fantastic job in managing the company's finances and played a vital part in improving the company's financial position, as well as engaging with the company's shareholders and investor community. Paul has also been actively involved in commercial operations working closely and gaining the trust of our customers in the marine sector."
"I am very honoured to assume the role as CEO and continue the development of OXE," said Frick. "In recent years the company has undergone several changes and has made solid progress in industrialising the business. I look forward to continuing the good work carried out by my colleagues, an extremely passionate and dedicated team."
\anders Berg chaired the board since 2018 and was made appointed CEO in 2022. He has stepped down to spend more time with his family and pursue other interests, OXE said.