Passengers received minor injuries when a cruise liner crashed into an oil tanker at the port of Palma in Mallorca on Sunday.
A spokesman told Maritime Journal that a window smashed and broken glass slightly injured some people on shore.
The P&O cruise vessel Britannia is believed to have broken free from moorings at the port and crashed into the oil tanker Castillo De Arteaga, and both vessels received minor damage.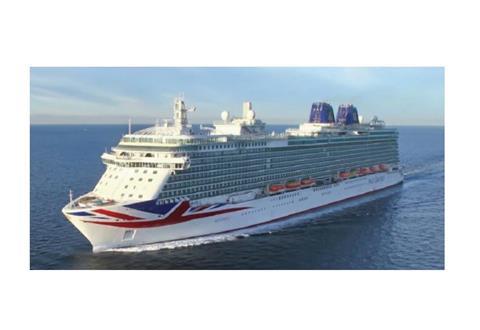 The port immediately mobilised tugs, which re-secured the vessel so it could remain at the port for another night.
A spokeswoman for P&O Cruises also told Maritime Journal that the vessel had been "impacted by severe weather when alongside in the harbour".
A lifeboat on board had been damaged in the incident and could not be repaired on board 'due to structural issues', she said, so some passengers had to disembark and were flown home today (Wednesday August 30).
Euronews quoted a social media video, in which a passenger said the wind had blown the vessel across the harbour "like straw".
"It crashed into the wall and that stopped it… Because if it hadn't, it would have been blown away," the man said.
Around 300 passengers volunteered to disembark from the 330m, 143,000t Britannia in Palma and were accommodated and compensated there, the spokeswoman said, until they could be flown home.
The Britannia, the spokeswoman said, was currently sailing back to Southampton having left Palma on Monday evening and would on Friday embark on another cruise as planned.
The 13-deck cruise ship has a capacity of 3,650 guests and 1,350 crew.