A boat builder is working on a green cruiser which will have zero impact on the environment when sailing.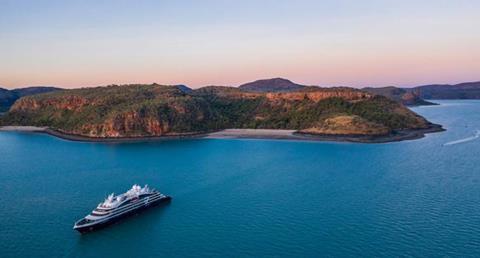 After last year's launch of Le Commandant Charcot, the hybrid electric LNG luxury icebreaker, the R&D team at PONANT is working on its latest eco-design cruise ship.
"For several months now we've been working on a new whole life cycle concept ship to reduce her ecological footprint. We're assessing all the potential impacts: discharges into the atmosphere and water, microplastics, noise levels and social and human impacts," said says Mathieu Petiteau, new building and R&D director at PONANT.
"As with Le Commandant Charcot, she will also be available to scientists. A total new generation ship needs to be designed and we intend to deliver it."
Zero impact navigation
The 14th ship project is in line with PONANT's six environmental commitments, one being to reduce its greenhouse gas emissions by 30% by 2030.
After the launch of Le Commandant Charcot, the company continues striving to minimise its ships carbon footprint. The R&D team's mission is to identify and assess options most likely to accelerate the ecological and energy transition across the whole fleet.
The new ship's technical and commercial criteria have been established in consultation with all relevant departments. The aim is to deliver a ship that can combine several non-fossil fuel energy sources, including wind propulsion, by integrating technological bricks.
Scope of work should be ready by end of 2022, with the preliminary plans then produced and technical specifications drawn up for a call for tenders. The goal is to have the ship up and running by 2025.
In terms of energy efficiency and optimisation, structural modifications to ships and protecting ecosystems, there are many avenues to explore and progress. New generation biofuels are being assessed, like green hydrogen, as well as the possibilities for wind and water propulsion.
PONANT is working with other industries and contributing to various European research projects to develop and test these technologies.