Offshore decommissioning firm Decom Engineering will adapt its Chop Saw design in answer to problems that surfaced during a recent project.
Assisting in the decommissioning of the Gyda oil platform has prompted the firm to develop its existing C1-24 Chop Saw to get into confined spaces when decommissioning conductors from the seabed.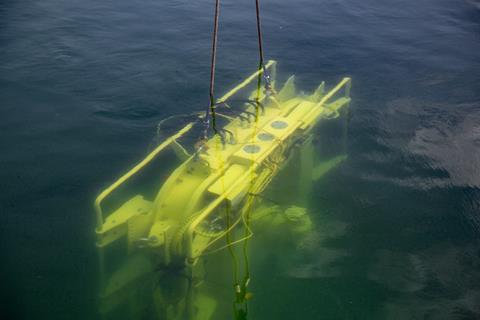 The 30,000 tonne platform, operated by Repsol Norge, was removed from its North Sea location in September with the help of Allseas' Pioneering Spirit heavy-lift vessel, the biggest construction vessel in the world.
Decom was part of the project team commissioned to remove and transport the platform jacket to Aker Solution's disposal yard in Norway.
Watch Pioneering Spirit in action here:
As it carried out the work, Decom realised it needed a new, lighter Chop Saw to remove conductors from the seabed in work like this.
"The main challenge on this type of project is the tight space in between each conductor, but the new saw has been designed with this in mind," said Decom managing director Sean Conway. "The weight-saving measures also reduce the need for buoyancy, in addition to being self-supporting when attached to the conductors."
Decom has designed a range of cold cutting saws that have been deployed on energy sector decommissioning projects in the North Sea, Gulf of Thailand and west Africa.
the company says recent technical trials demonstrated the Chop Saws could perform in water depths of up to 800 metres, and the new design will mean they will be more adept at accessing trickier subsea infrastructure.
"We have committed to adapting our C1-24 Chop Saw design to be even more versatile and the updated model will be capable of cutting a minimum of 30" infrastructure, with the weight of the saw significantly reduced due to a high aluminium content," said Conway.