Contracts are being drawn up for Poland's first offshore wind farm to be installed in the Baltic Sea.
Poland has set out plans for its first offshore wind farm, with ambitious targets for more to come.
Wind farm installation engineer Cadeler has been hired to install more than 70 wind turbine generators in the Polish Baltic Sea, where a joint venture between Polski Koncern Naftowy Orlen (PKN Orlen) and Northland Power Inc. should be signed off early next year.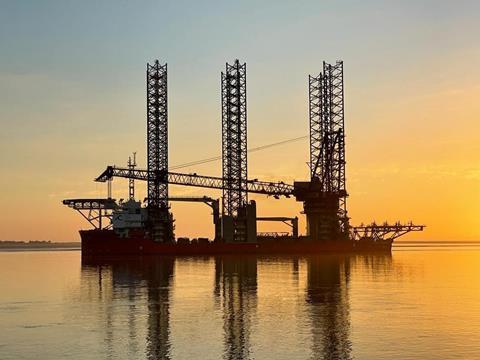 It is the first time Cadeler has operated in the Poland, and it is also the first offshore wind farm project in the country, which has now set a target of 11GW of offshore wind generation by 2040, and 5.9GW by 2030.
Wind farm developer Baltic Power, which is owned by oil refiner and petrol retailer PKN Orlen, has designed the wind farm after nine months of seabed tests carried out by 13 specialised vessels in the first such geotechnical survey to be carried out in the area, the company says.
Thousands of measurements and soundings were carried out over the 130 km2 site and along a 30km power evacuation route. Several thousand metres of specialist boreholes were drilled at planned locations of the foundations of various infrastructure components. Depending on the location, the drillings were made up to a target depth of several dozen metres.
Cadeler will use one of its two O-class installation vessels to transport and install the generators, which should enable the wind farm to generate up to 1,200MW of electricity. The O-class vessels will by then feature a new crane with a lifting capacity of 1,600 tonnes at a radius of 40 metres.
"Poland has made an ambitious plan for offshore wind, and this project marks the first of many exciting projects in the coming years. There is a large potential in the Baltic Sea for installing offshore wind turbines," said Cadeler CEO Mikkel Gleerup.