The two fatalities of a tugboat sinking in the River Clyde near Glasgow have been named.
George Taft, 65, from Greenock, and Ian Catterson, 73, from Millport, were on the tugboat Biter, owned by Clyde Marine Services, as it escorted the cruise vessel Hebridean Princess. It was working in tandem with another tugboat, Bruiser, also owned by Clyde Marine Services.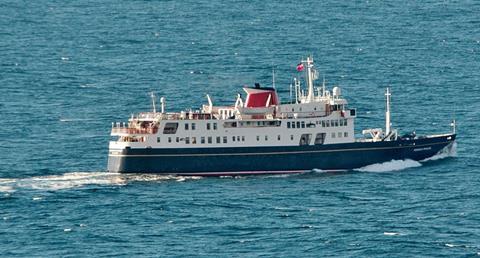 Built in 1982, the 15.7m x 4.9m MCA Workboat Code Cat 3 boat had a bollard pull of 10 tonnes and a speed of 11 knots. She had accommodation for four people and could transport 12 passengers in the wheelhouse, according to Clyde Marine information.
"Clyde Marine Services Ltd is deeply saddened by the loss of two crew members following an incident on Friday 24 February 2023," said the company. "Our thoughts are with the family and loved ones of the two men at this most difficult of times. The company is fully co-operating with the official investigations, which are ongoing. Accordingly, it would be inappropriate to comment further."
"Our thoughts are with the families and friends of the men at this difficult time and I would ask that their privacy is respected," said chief inspector Damian Kane, local area commander. "I would like to thank the local community for their patience and support as searches were ongoing and as we continue to carry out our enquiries."
Neither Hebridean Island Cruises, which owns the Hebridean Princess, nor Clyde Marine Services responded to MJ's requests for comment.