A consortium funded by the EU will look at redesigning ships to improve wind propulsion technology.
As wind propulsion in shipping gathers pace, an EU-funded project has been set up to improve and demonstrate energy savings.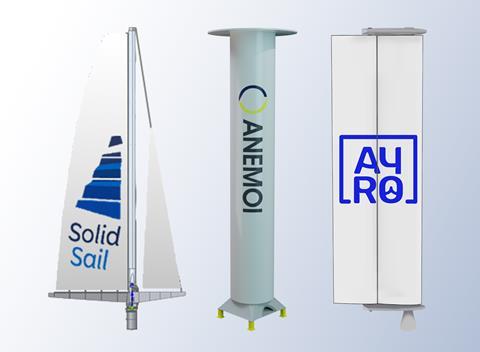 The Optiwise Horizon Project aims to improve the design and control capability of commercial ships with wind propulsion.
Simulations using aerodynamics, hydrodynamics and routing and energy management will be undertaken in a holistic approach, says Marin, the Netherlands-based hydrodynamic and nautical research institute, which initiated the scheme.
"We are aware of the huge challenge that the maritime industry is facing to reduce its Green House Gas emissions according to the IMO ambition, and the gradually introduced regulations to advance this effort," said Konstantinos Papoutsis from Euronav NV.
"Zero-emission fuels are assumed to be the main solution. However, sufficient and affordable supply of such fuels is highly uncertain for the foreseeable future, which means that energy saving on board is expected to be increasingly important, both environmentally and economically. We expect that the knowledge built through such R&D efforts will benefit the waterborne industry in its decarbonisation journey."
Guidelines for integrated system optimisation with wind propulsion and smart measurement and control for best operation will be deomonstrated with tests, simulations and measurements.
The consortium comprises Marin, Core IC, SSPA, Ayro, Chantiers de l'Atlantique, Flikkema Innovation Management, Wartsila Netherlands, the University of Genoa, Euronav and Anemoi Marine Technologies.