Italy-based Prysmian Group has announced it has been awarded a €60 million contract to lay submarine cables for a new HVDC project in the United Arab Emirates.
It will replace the Abu Dhabi National Oil Company (ADNOC) offshore power with a green onshore power source in a bid to improve the sustainability of its offshore production operations, it says.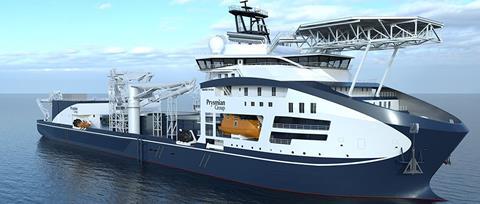 Prysmian will design, supply, assemble and test a monopole system of four HVDC single-core cables with XLPE fibre insulation and fibre optic cable systems to connect the Al Mifra onshore converter station to Al Ghallan, an artificial offshore island in the Arabian Gulf.
It will use its cable-laying vessels Leonardo da Vinci and Ulisse.
The project entails 134km of submarine HVDC cables and onshore routes of about 3.5km.