Rotterdam Port majority stakeholder Kramer Group has been bought by QTerminals, a joint venture looking to expand its port operations.
André Kramer, CEO of the Kramer Group, will remain as CEO.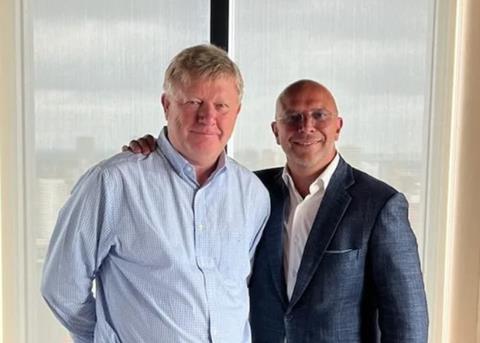 It is a hugely strategic step for QTerminals, which was jointly established by Qatar Ports Management Company (Mwani Qatar) and Qatar Navigation (Milaha), and which in the past two years has bought the Turkish port of Antalya and the Port of Olvia in Ukraine.
The latest acquisition is a sign of the company's commitment 'to contribute towards Qatar National Vision 2030, which aims for the diversification of tghe national economy and foreign investments', said QTerminals CEO Neville Bissett.
"Kramer Group complements QTerminals and adds existing business, a robust value-creating service offering and European network to QTerminals portfolio," he said. "Kramer Group has both core and strategic importance to the Port of Rotterdam, as it supplements the port's activities whilst having direct access to the deep-sea terminals of the Port of Rotterdam."
"I'm very excited about this significant milestone in the journey of our family business which started 60 years ago by my father," said André Kramer. "Today, we mark the beginning of a new chapter joining forces with QTerminals. I believe that their expertise, resources, and industry insights will enable us to expand our horizons and explore untapped opportunities. Whilst maintaining our culture, organization, core team and our commitment to delivering the superior quality services to our clients in almost all aspects of container logistics."
"Following our assessment of the current organization, we are excited to retain and welcome Kramer's key management personnel and employees into QTerminals, including Mr André Kramer, who will continue as Chief Executive Officer" said Bissett.