A technology company specialising in communication and safety at sea has met ISO Quality Management Systems standards.
Ocean Signal, an ACR Electronics brand, is now certified to ISO 9001:2015 after meeting the criteria for the provision of product design, manufacture, sales, distribution and after care services for life saving, communication and navigation devices.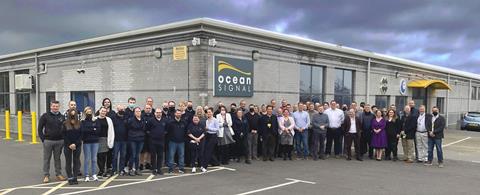 The ISO endorsement was received following an assessment by SAI Global Assurance and is valid for three years.
"Our drive for this standard is focused around business excellence and continuous improvement and the alignment the business now has with its strategic intent and overall business objectives," said Phil Talbot, director of operations and quality, Ocean Signal. "Through this, we have engaged our staff in our operational excellence journey to be world class."
The company has reported impressive growth in the past ten years and last year tripled the size of its business and boosted production capacity with a move into a new 19,200 square foot factory. During the past four years, Ocean Signal has almost doubled the number of company personnel, with specific focus on developing its research and development team.
Ocean Signal's product range includes include EPIRBs, personal locator beacons, SARTs, AIS and man overboard devices, electronic flares, VHF and more.