Two companies have joined forces to come up with a generator that does not need rare earth metals.
UK firm GreenSpur Wind and US company Niron Magnetics say they have reached a milestone in developing the generators, whcih are lighter, highly efficient, but above all do not require the use of rare earths.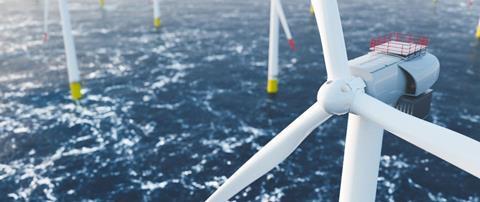 One of the problems with wind turbines is this requirement for rare earths, on which China has a monopoly, and over which there are concerns over supply barriers.
"Existing turbines use radial-flux generators, and the current designs are reliant on rare earth magnets," said Andrew Hine, Commercial Director at GreenSpur Wind. "However, we employ a unique and highly innovative axial-flux architecture that makes the use of rare-earth free magnets possible. Our patented concept can eliminate the risks associated with supply chain constraints and volatile pricing."
GreenSpur has been developing its generator over the past five years, it says, but had not overcome concerns about its mass - which needs to be kept within the same range as existing machines to obviate the need for more support.
This has been overcome with the use of Niron's Generation 1 Clean Earth Magnet, 'which offers significantly stronger magnetic performance than the ferrites used in its earlier generator designs', and enables a 56% reduction in mass, the firms say.
ORE Catapult, the UK technology innovation and research centre for offshore renewable energy, has verified the findings, it says.
"We have worked with GreenSpur in support of their hugely innovative and disruptive technology for several years. Although there was interest in a rare earth-free solution, there were concerns that their generator would be too heavy," said Tony Quinn, Director of Technology Development at ORE Catapult.
"However, with Niron's novel rare earth-free magnet, GreenSpur is able to show attractive mass and efficiency targets and a credible solution for consideration within a next generation turbine. We are now helping GreenSpur and Niron to present this opportunity to OEMs, developers, and strategic investors. The aim is to create an industry consortium with the right combination of players to bring this offering to market".