A new report is calling for more action from industry, governments and the International Maritime Organisation to eliminate plastic pellet pollution.
The charity Fauna & Flora International (FFI) has written a Stemming the tide: putting an end to plastic pellet pollution' report about the incidence of plastic pellets, known as 'nurdles', which are lentil-sized pieces of plastic melted together to make nearly all the plastic items we use today.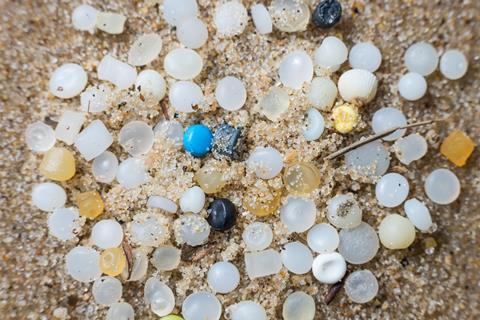 They spill on land and sea in staggering numbers, a lot of it while in transit, and billions of individual pellets are estimated to enter the oceans every year.
In May 2021, the Singapore-registered MV X-Press Pearl caught fire and lost about 84 billion pellets in the Indian Ocean – and that's just one incident.
"Current pellet loss prevention measures are voluntary in nature and mainly focus on land-based sources of pollution, however there is a critical need for complementary measures that will reduce the risk of pellets being lost during transport at sea as well," said Tanya Cox, Senior Technical Specialist, Marine Plastics, FFI.
Amongst the recommendations outlined in FFI's report is a call for the IMO, which is responsible for regulating global shipping, to classify plastic pellets as marine pollutants, which would mean that they are immediately subject to much stricter handling rules when shipped at sea.
"By weight, pellets are estimated to be the second largest direct source of microplastic marine pollution, with the harm these invasive pieces of plastic are causing being, in the strongest sense of the word, reprehensible," said Ambassador Peter Thomson, the United Nations Secretary General's Special Envoy for the Ocean.