Saipem 7000 tilted during tests off the coast of Norway, the company said.
One of the largest semi-submersible crane and pipe-laying vessels in the world tilted during a lifting operation off the coast of Norway.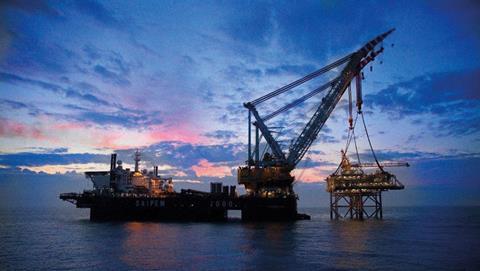 Italian firm Saipem said it appeared that the main block wire of the Saipem 7000 broke during the test lifting operation and testing load of two cargo barges when they were released in the water.
"The unit, after an initial tilting caused by the load release, promptly returned in a stable position and safe condition. A crane assessment is ongoing," said Saipem.
None of the 275 crew on board was hurt, the company said.
Also in April, the company announced it had been awarded contracts in the Middle East and West Africa for high-specification jack-up offshore drilling units, consisting of drilling and workover operations for five years.
"Including the contracts announced today, from the beginning of 2022 Saipem has been awarded projects worth over a total of $750 million in the offshore drilling segment," the company said.