An offshore wind partnership has ben created to support oil and gas decarbonisation in Scotland.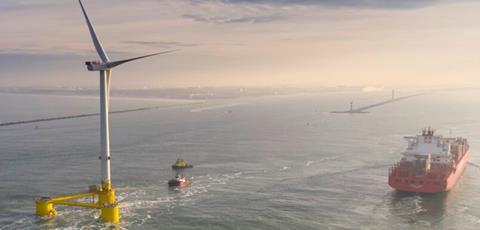 Flotation Energy and Vårgrønn aim to generate renewable energy from offshore windfarms to enable the electrification and decarbonisation of offshore oil and gas installations in the North Sea.
"Decarbonising UK Oil and Gas platforms is an urgent priority. Flotation Energy initiated early development work in 2020. We are determined to push forward so that our floating wind projects are delivering renewable energy to the oil and gas sector by the mid-2020's," said Lord Nicol Stephen, CEO & co-founder of Flotation Energy.
Partnership
Any excess power will be made available to benefit UK consumers, which is a key aspect of the project.
Lord Nicol Stephen said that as well as tackling climate change, these projects will lead to billions of pounds of investment and thousands of skilled jobs - securing Scotland as a go-to for floating offshore wind.
Together, the partners will apply for leases in Crown Estate Scotland's Innovation and Targeted Oil and Gas (INTOG) round. The INTOG leasing round will make a significant contribution to Scotland's net zero target and The North Sea Transition Deal goal to reduce offshore emissions by a minimum of 50% by 2030.
The partnership makes for a strong position in the market.
Flotation Energy has an established local position in Scotland, entrepreneurial drive and experience from developing Kincardine the largest operational floating windfarm in the world.
The company has a growing project pipeline of offshore wind projects with 10GW in the UK, Ireland, Taiwan, Japan and Australia and plans to expand into many more key markets.
Vårgrønn meanwhile provides Norwegian offshore competence, offshore wind experience, financial expertise and strength to the consortium, leveraging on its shareholders.
Based out of Norway, it's a full cycle offshore wind company owned by the global energy company Plenitude (Eni) and the Norwegian energy entrepreneur and investor HitecVision.