Seawork exhibitor PSP Logistics has expanded its offering to customers by forming a joint venture in Hong Kong.
The new venture, signed with Unitex International Forwarding, is in answer to the increased demand in project shipping across the Asia-Pacific region, it says, which requires specialist, local knowledge.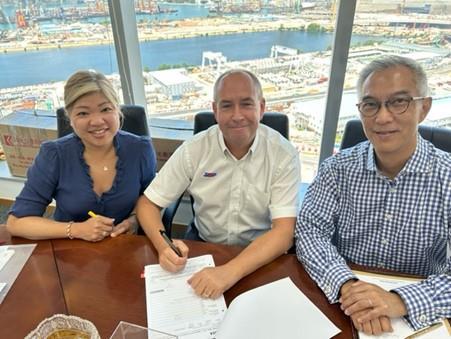 Contracts were signed this week, with PSP finance director Darron Strange on hand to witness the official opening of a new office today, August 8.
"This is a new chapter for us at PSP Worldwide Logistics and we are delighted to have an office in this region after so many years," said Strange.
The UK will provide support and training for the new joint venture.
PSP is based in Hampshire, on the south coast of England, and was founded in 1998 by managing director Frank Dixie.