Marine insurers have widened the area they consider high risk for shipping around the Black and Azov seas in light of Russia's invasion of Ukraine.
In an advisory on March 7, the Joint War Committee amended its listed areas to include Romanian waters at the Ukraine-Romania border in the west, and then east up to the Russia-Georgia border.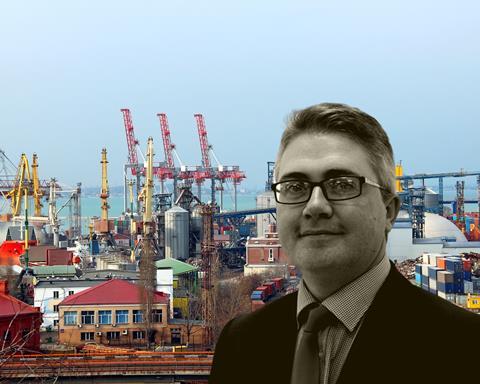 All inland waters of Ukraine and some of Russia and Belarus were also added to the list.
It means that ships making voyages in these areas must notify their insurance companies to make sure they still provide cover and at what price.
The Joint War Committee said it knew of at least three vessels that had been hit in the region – Millennial Spirit, Namura Queen and Yasa Jupiter, and there have been reports of more.
According to US TV news channel CNN, the Millennial Spirit, a Moldovan oil tanker, was still on fire on March 9, two weeks after it was hit by an apparent Russian military strike.
Marine cargo specialist Ascend Broking is urging shipping companies to check if their routes are affected and still covered.
"Even if a vessel can gain access to the Black Sea or the Sea of Azov, it may find itself facing risks that would not be covered by a standard marine cargo insurance policy, because they are associated with war," the broker said. "Claims for resulting losses would not therefore be valid. Several vessels, flying under the flags of neutral countries, have already been damaged by missiles."
Marine cargo specialist with Ascend Broking Matt Price said if goods were already in transit, it was vital to find out if they were affected by invalidated insurance.
"You may think all is well, but the knock-on effect of port closures in Ukraine could impact on other ports to which your goods are heading," he said. "It is always good advice to not rely on a freight forwarder or shipper's insurance policy, but to purchase your own cover. If not, should you need to claim, you might find big holes in your protection, of which you were unaware, or find yourself trying to pursue a claim in a foreign country and in a foreign language."
However the broker also said it was not impossible to buy cover – shipping companies just needed to know where to look.