Failure to look at the whole picture of seafarer shortages could have disastrous consequences in both the short and long term, maritime industry insiders are saying.
In a report by the Centre for Economics and Business Research (CEBR) commissioned by Maritime UK, the umbrella body for the maritime sector that brings together shipping, engineering, leisure and ports, the CEBR found that the maritime industry supported 1.064 million jobs in 2019.
With 30.3 million people employed in the UK, it means that maritime employs 3.5% of the workforce and makes a greater contribution to the UK economy than rail and air combined.
Worryingly for many in the industry, that proportion could soon be well below that, with many insiders saying they can't fill staff vacancies and shipyards struggling to find the skills they need to keep afloat.
"I'm nervous about it," says Chartwell Marine managing director and naval architect Andy Page. "I've been in the industry for 12 years myself, and when I reflect on my first years in commercial boatbuilding and compare it with how it is today, there's less resource available today, certainly.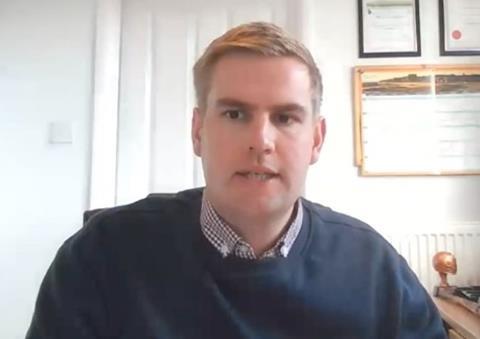 "Before, when we had times of heavy demand we would work with Eastern European colleagues to fill the gap but now it's more difficult to work with labour supplies from there. Another problem is Covid – individuals who may have done another 10 years before it came along retired instead, and we lost some of the higher end of the skill base, the buffer. This is a vast amount of knowledge that's been stripped from the industry."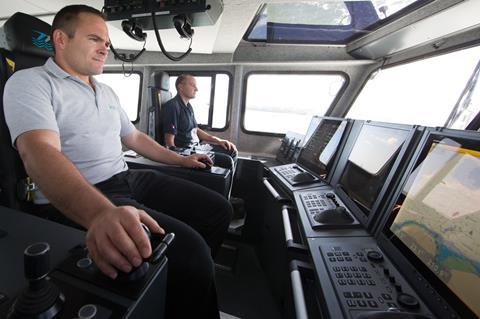 "It used to be that a good percentage of the fabrication skills came from Europe – Polish and Lithuanian welders, for example," says Ian Baylis, managing director of Seacat Services, which offers apprenticeships every year. "The yards are struggling for skills. A lot of my peer group were pushed into going to university, so they didn't learn to lay a brick or even wire a plug. And now the skilled workers we did have are going back to countries where their economies are growing.
"We know of shipyards who are saying they've got enough to do repair and small build, but not enough to be building CTVs."
Investing in people is the only way, Baylis says, of getting through this – which is why Seacat Services is doubling the number of apprenticeships it offers, by giving two waves a year rather than one.
"Skills is our biggest challenge," he says.
"Although there are training schools, it's very hard to simulate other new boatbuilding to the scale you need for CTVs," says Page. "I'm nervous about skills more than ever before."
Government policy
The government is, according to Kit Williams, maritime sustainability skills manager with Maritime UK, listening and on board with policy to try to replenish the sector, and it does have in place a 'Maritime 2050 Strategy'.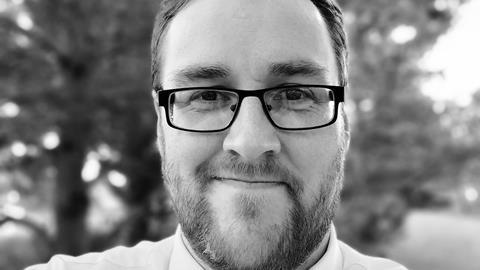 "Ignoring the skills shortage in the maritime sector could be severely detrimental to both the sector and the UK," says Williams, who is working under the 'Skills for Green Jobs' workstream, part funded by the Department for Transport, to chart skills and staff shortages, particularly in areas considered 'green', such as offshore wind.
"Don't forget, the skills shortage includes not only those skills required by the workforce of tomorrow, but also those of the sector's existing workforce who require upskilling or reskilling," he says. "Failure to look at the whole picture can have disastrous consequences in both the short term and the long term."
Williams says that across all the sectors he is involved with – shipping, ports, shipbuilding, offshore renewables, research and development – it is skills shortage that is on the top of everyone's list of priorities.
He says Maritime UK has set out policy objectives that have been developed by its member associations for the prime minister and ministers in a 'Programme for Government' that was released in October 2022.
"Through engaging with the workstreams led by Maritime UK and the Maritime Skills Commission, industry has a platform from which they can raise awareness of the sector's specific needs and make a collaborative move towards solutions and a more sustainable future," Williams says. "This highlights that there are some people and skills actions that only the government can take to help ensure a resilient talent pool."
Warsash Maritime School
One school in the south of England has recognised the need to put money into maritime if it is to have a future.
Lars Lippuner is associate professor and director of Warsash Maritime School, part of Solent University, in Southampton.
A former seafarer himself, Lippuner is originally from a superyacht background and joined the Warsash school in 2012.
He says investment in new facilities to the tune of some £30 million has been paying off – the school has branched out into different sections, he says, and other long-term initiatives are bearing fruit.
The school offers more than 150 accredited deck, engineering, interior, maritime and offshore safety training courses that are approved by various awarding bodies such as the MCA.
He says shipping has in the last couple of years been very strong because of the post-Covid bounce back, and with the growing renewables sector he believes more people active in the workboat sector will look into that potential as well.
"There seems to be a lot of growth expected in the sector as well, with lots of new boats on order and shipping containers," he says. "But what has certainly become more and more of a challenge is getting 16-18 year olds joining the maritime sector. We've gone through a situation where every year, more and more sponsored places are being left unfilled.
"Yet what's on offer is really good – candidates can get full sponsorship, small bursaries while they are studying that are better than in many other disciplines, and fantastic career prospects. Shipping companies who sponsor these places are struggling to get anyone to sponsor.
"We can offer 800-900 people long academic courses, and as well as training for those going to sea there is naval architecture training."
Yes, Brexit has had a bit of an impact, Lippuner says, because students from EU countries now have to pay the full international fees along with young people from other countries, such as Canada and Australia, who make up about half of the student population, with UK nationals making up the other half. But in EU countries it's a similar story, with young people simply not being attracted to the sector as they used to be.
Getting them in young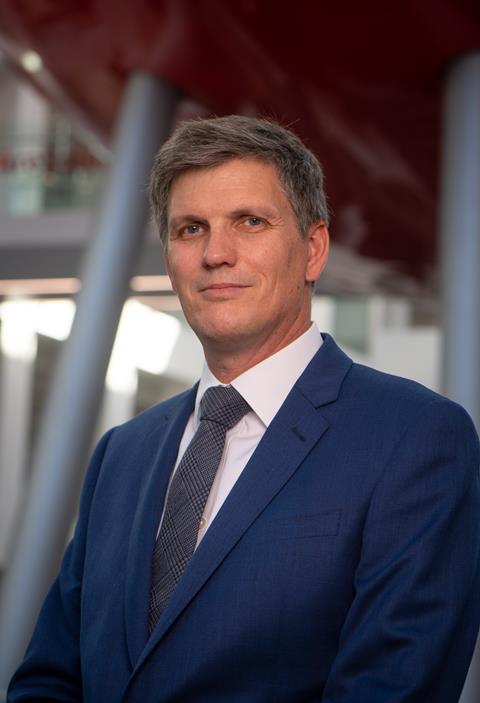 "We've got such a strong starting position on the UK, we are recognised in the global arena yet there seems to be a disconnect," says Lippuner. "The effort that's being made in schools needs to be pushed. We need to get them in really young so that we can create a successive pipeline of talent for the sector, which is just not happening at the moment.
Lippuner has actually made a postcode map of applicants to Warsash, and notes that their home addresses follow the UK shoreline, as if only those on the coast will consider taking to the sea as a career.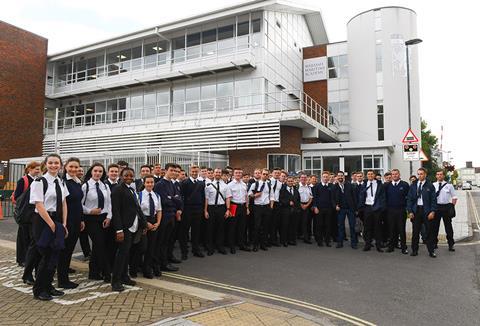 "It's strange because 95% of everything we use comes by sea. Offshore wind is massive, floating wind is going to be massive. Yet there's this void of students in the middle of the country where the population centres are."
Lippuner says there are various reasons why the young are not opting for maritime – fear of isolation, misconceptions about it being outdated, ignorance of the modern technology that's now on every ship, and how exciting and modern a sector it is.
"It's perceived to lack social connection, internet connection even," he says. "Yet there are so many opportunities, onshore as well – lots of our students go to sea for eight to ten years and then they might decide to come onshore for family reasons."
An imminent threat is the looming retirement age of many of those still in the sector, and that there are nowhere near enough recruits to replace that population.
"The government says all the right things," says Lippuner. "We're involved with them, and there is a general drive to change things from a policy perspective – but it's making sure it all marries up.
"There are a few initiatives, like the CMDC (Clean Maritime Demonstration Competition), which is now in its fourth year. But I'm afraid despite the unbelievable opportunities with full sponsorships, bursaries and starting salaries for officer cadets about 50% higher than for other graduates, globally it's the same – there is a chronic shortage of seafarers."