Calling the move 'a potential divestment', the Dutch SHV family of companies is looking at selling its heavy-lift and transport firm Mammoet.
With eight groups in its portfolio, SHV has decided that supporting all of them simultaneously 'is not the best way forward' in realising their potential and ambitions.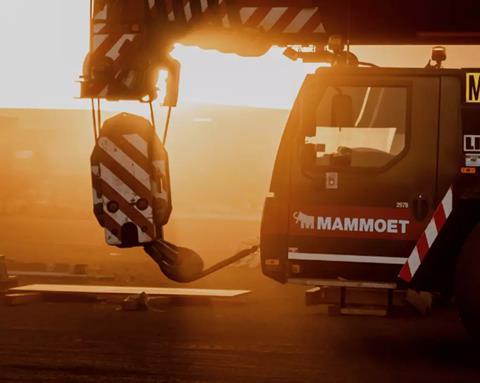 "To allow Mammoet to continue its growth strategy, SHV is devoted to find a new owner that is committed to make the required investments, employ Mammoet's people to their full potential and foster the strong entrepreneurial spirit that so much defines the global leader in leavy lifting and transport," it says.
CEO Jeroen Drost- said the decision had not been taken lightly.
"It has become clear that offering support in the best possible way to eight groups cannot be done in the way we would like to. Mammoet has been a valued member of the SHV famkily for many years and it is with regret that we have to let it go.
"What is now most important for SHV is to make sure we find a new owner that is committed in supporting Mammoet and our colleagues in this next step."
Mammoet's fleet of cranes includes mini, mobile, pedestal, crawler, ring and terminal cranes.
It also has a range of transporters and trailers and other auxiliary equipment.