Small island states around the world have called for funding and action on marine pollution.
Small island states from Singapore in the east to Barbados in the west have urged regulators to tackle ocean pollution at a UN conference in Lisbon, Portugal.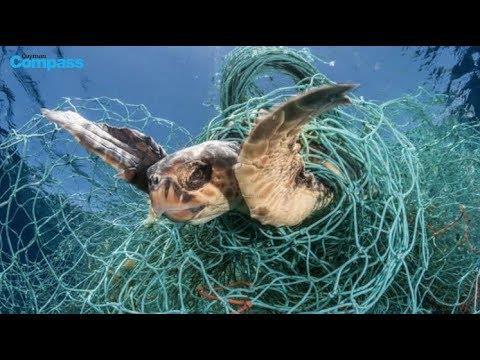 At the snappily named '2022 United National Conference to Support the Implementation of Sustainable Development Goal 14: Conserve and Sustainably Use the Oceans, Seas and Marine Resources for Sustainable Development', stakeholders were called on to invest in sustainable ocean economies for food, renewable energy and livelihoods, with UN Secretary-General António Guterres pointing out that one mass of plastic in the Pacific Ocean is bigger than France.
"There will be more plastic than fish in the ocean by 2050," said Surangel Whipps, President of Palau, speaking for the Pacific Small Island Developing States, who also said ocean acidification was destroying entire reef systems.
Several countries described the measures they were taking to protect the seas around their coastlines, but they agreed that acting in unison was vital, as was more funding.
Co-hosting the conference were Portugal and Kenya, and Portuguese President Marcelo Nuno Duarte Rebelo de Sousa said that while politicians go, oceans stay for millions of years.
Kenyan President Uhuru Kenyatta said Goal 14 was the most underfunded of all the Sustainable Development goals despite the ocean being central to human existence.
"Oceans cover 70 per cent of the global surface, are home to about 80 per cent of life in the world and facilitate the trade of 90 per cent of global goods," he said. "Nevertheless, human action has put ocean systems under immense stress, as more than eight million tons of plastic are dumped into them each year, contaminating at least 700 species of marine life.
"Further, the stability of fish populations is threatened by illegal, unreported and unregulated fishing."
More sustainable stewardship would, he said, yield six times more food and 40 times more energy, lift millions out of poverty and increase environmental and economic resilience.